What Are The Benefits Of A Professional Control4 Installation?
Learn Why You Want Experts Upgrading Your Scott County Home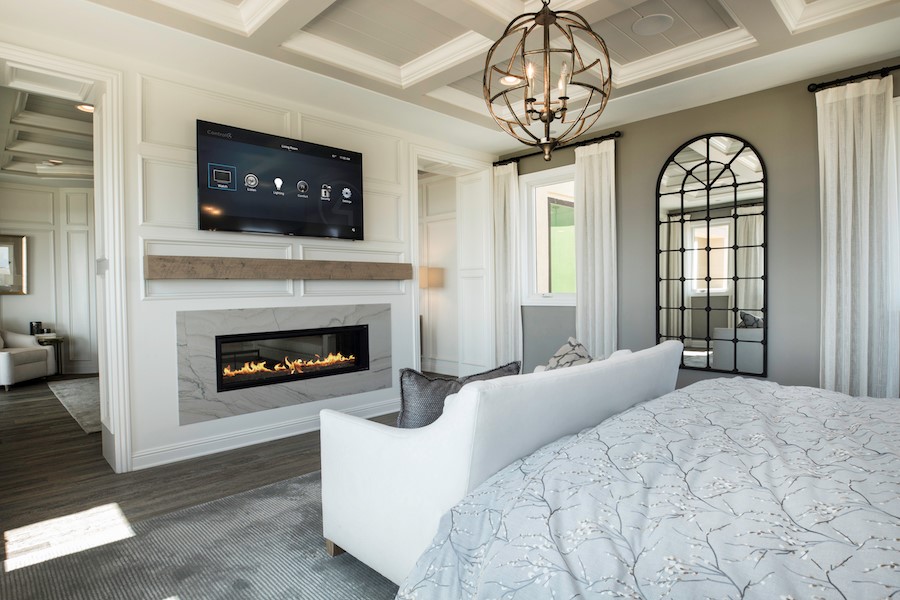 Smart home control systems are rapidly becoming a standard feature for high-end homes, allowing residents to adjust and monitor all their smart technology from a single central interface. Control4 is a leading name in automated technology integration, giving homeowners a reliable, comprehensive, easy-to-use system customized to the needs of their family and their space.
As a certified Control4 dealer, Reverence AVS has been designing, wiring, and programming Control4 systems for homeowners and businesses throughout Scott County for years. We pride ourselves on our smooth, detail-oriented Control4 installation process, and our latest blog breaks down why you want professionals to handle your smart home upgrade.
SEE ALSO: Discover How Control4 Sets the Scene in Your Home
One Company for All Your Technology
Control4 gives your home a nervous system and you're the brain, controlling all of these different functions from a touchscreen remote or your personal smartphone or tablet. Uniting all of this technology can be a considerable challenge, especially if you're also installing new system components.
By working with a smart home company like Reference AVS, you won't have to go to different dealers for A/V, lighting, and security. We have the manufacturer connections and the industry expertise to help you with each step of your home automation upgrade, simplifying the process in the present and any maintenance needed in the future (more on that below).
Stress-Free Wiring and Programming
DIY smart home systems rely on wireless communication between your devices, which makes it simple to install a basic system. But what happens when your Internet is down? Or if your Wi-Fi doesn't reach an area of your house? Or if you want a comprehensive, personalized system? Can your wireless network handle a comprehensive home control system that connects televisions, speakers, lights, thermostats, motorized shades, and security cameras?
A Control4 installation determines what devices should be wirelessly connected and which ones will function best with wires. Stationary technology doesn't need to be wireless, and we'll take care of all the cabling to so that you have reinforced connections. Programming is a vital step in the process, and ensures that your Control4 system is recognizing and interacting with all the smart devices in your home.
Support When You Need It
Even if your Control4 installation goes perfectly, you're going to need support eventually. Maybe you forgot how to change a lighting scene or don't know how to access surveillance camera footage. There's new smart technology introduced every day, and you might want to expand your system. We're here to help you with all of that.
For basic service questions, we offer a library of instructional videos for Control4 technology. The video above shows how easy it is to edit a lighting scene with your Control4 system. If that content can't solve your problem, our staff is available by phone, e-mail, or the live chat button at the bottom of your screen.
Want to learn more about a Control4 installation for your Scott County home? Reach out to one of our experts today.