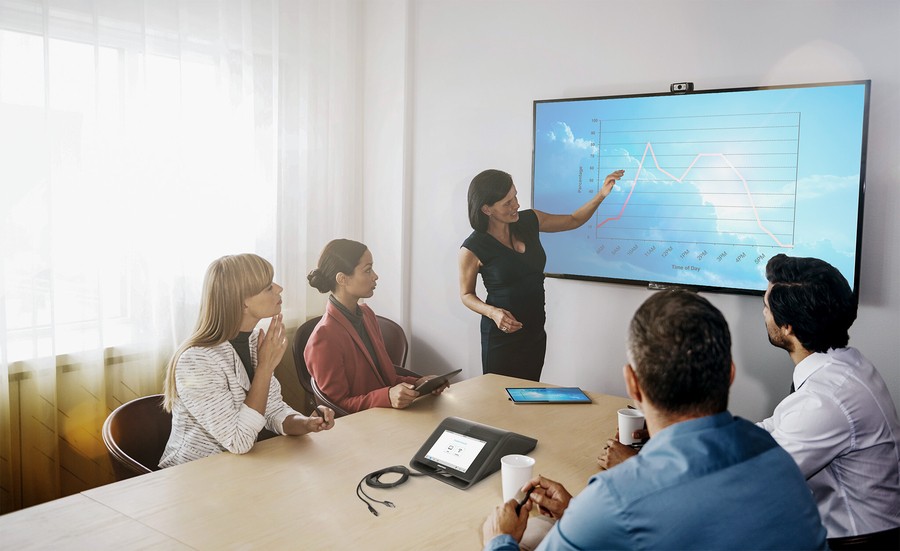 Discover a New Way to Work
We love retro décor, retro movies, and music. But retro office technology? Not so much.
The modern workplace is an all-new experience. Some of your staff may work remotely while others are in the office. More than ever, you'll find teams are communicating with clients, customers, and other branches virtually.
In this new hybrid landscape, many businesses are struggling to figure out how to bridge the gap between in-person and virtual collaboration. Should everyone join a virtual meeting from their personal laptop? But then again, doesn't that negate the purpose of returning to the office? It's confusing for everyone!
Luckily, technology solutions like Crestron Flex and Biamp make it easier than ever to switch between in-house and virtual collaboration. Read on to see how it could benefit your Iowa City, IA business!