Want to Get Into the Holiday Spirit? Start With Your Music
Here's How Multi-Room Music Transforms Your Holidays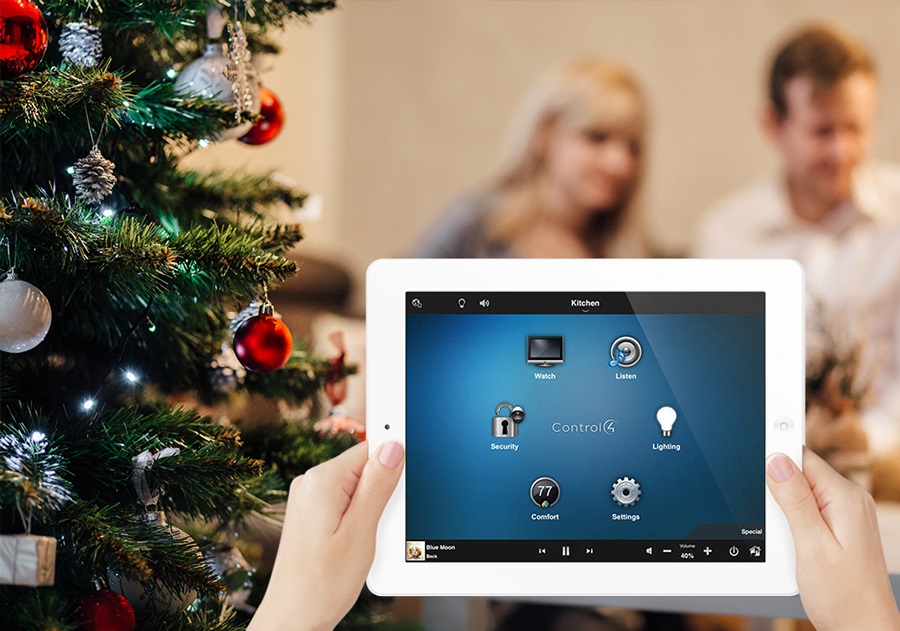 Every year it seems to happen earlier. You walk into a store and the holiday music is already playing.
There's a simple reason why: music just puts people in the mood to enjoy the spirit of the season.
That's why it only makes sense that you do the same in your own home. With a multi-room music system, you can turn every room into its own winter wonderland.
Don't believe us? This blog will show you how. Keep reading to learn more.
See Also: 3 Easy Ways to Control Your Smart Home Automation System
Preparing for a Holiday Party
'Tis the season to come together as a family. That means you're likely going to have a lot of people in and out of your home.
It also means you're going to need to prep your spaces for all of the guests. That could mean making dinner, putting up decorations and buying gifts.
In other words, you won't have time to worry about the details. So why not simplify them with your home technology?
Your multi-room music system is one of the quickest ways to add a little holiday cheer to any space.
With a few swipes on your control device, you can select the perfect playlist. Then you can save it and return to it at any time with just one touch.
That means you can choose the right music for the occasion and quickly find it when your guests start to arrive. It's an easy way to welcome them to your home.
Different Rooms, Different Playlists
One of the best parts of your multi-room music system is that you can choose a different playlist for each room.
You can enjoy Christmas carols in the living room and also rock out to your favorite pop tracks in the den.
The versatility of your audio distribution makes it perfect for any occasion, not just the holidays. But during this time of year, you'll especially love the variety of music you can enjoy.
For instance, you may not want to enjoy the songs of the season while you're roasting a turkey in the kitchen. Instead, you may want to listen to something that helps you relax, because cooking can be stressful.
Integrate With Other Smart Technology
If you're interested in simplifying your holiday prep with easy-to-use technology, then you need to consider integration.
Integration means that your different components work together to create the perfect environment.
For instance, your music system can integrate with your lights, so all you have to do is tap a button on your smartphone and the scene is set for the perfect holiday event.
The lights dim or brighten to a predetermined setting, highlighting new artwork and furniture that you want to show off.
Simultaneously, your music begins to play through in-wall speakers. When guests start to arrive, your home is already perfectly set up for them.
What else can you do with your technology to bring a little holiday cheer to your home? We have the answers!
We are here to help. Just click the button in the bottom right corner of your screen to chat with a real person right now.