Sonance Landscape Series: What You Need to Know
Build an Outdoor Entertainment System Featuring Sonance Speakers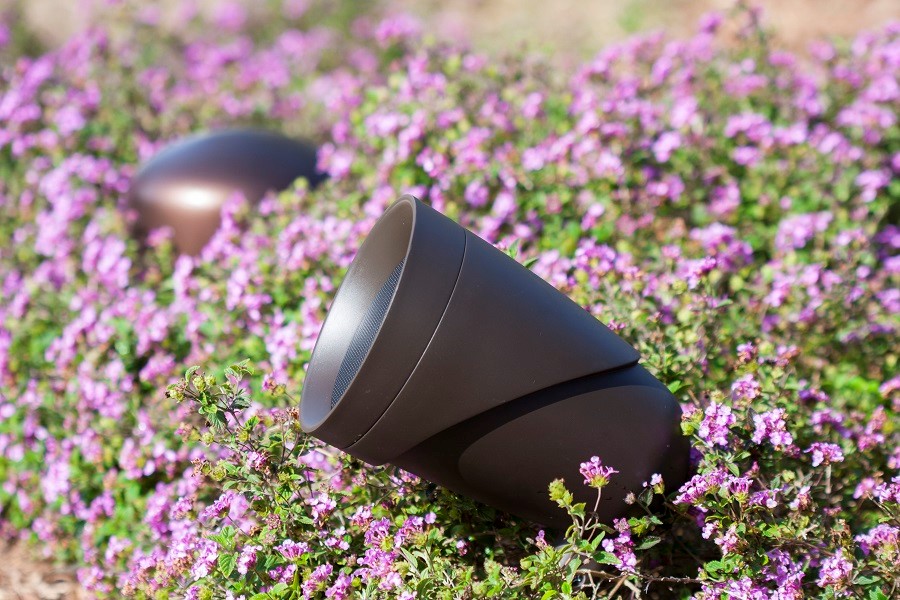 Imagine lounging by your pool or hosting a party outdoors as music plays from speakers throughout your backyard.
Best of all, you can control these speakers and the music you want to play directly from your smartphone or tablet.
This doesn't have to be only a dream. You can make this a reality, just in time for this summer.
We at Reference Audio Video proudly work with homeowners in the Iowa City area to deliver custom outdoor entertainment system solutions for their properties.
In this post, we explore one of the best potential additions to your backyard: the Sonance Landscape Series of outdoor speakers.
SEE ALSO: Outdoor Fun: Designing an Outdoor Home Theater Installation
What is the Sonance Landscape Series?
Let's start with the basics: Sonance is one of the premier speaker manufacturers in the industry.
They produce high-end speakers designed for in-wall and in-ceiling application, surround sound, and more. Sonance also crafts dedicated outdoor speakers.
If you want to experience high-fidelity sound throughout your property, Sonance is a perfect choice.
For the best outdoor audio experience, we recommend featuring the Sonance Landscape Series of speakers and subwoofers throughout your property.
These unidirectional speakers are designed in the form of a satellite, pictured above, and come in three different models that you can either place into the ground or mount to the exterior of your home.
The Sonance Landscape Series also features 10-inch and 12-inch subwoofers – which can be placed either below-ground or into patio furniture – that provide superior bass response throughout your backyard.
Sonance outdoor speakers also are designed to operate year-round, withstanding any weather condition here in Iowa. Their triple-sealed enclosures and waterproof connectors ensure they can endure temperatures as cold as -20 degrees Fahrenheit and as hot as 190 degrees, and weather ranging from thunderstorms to blizzards.
The Importance of the Installation
The Sonance Landscape Series is designed to produce high-end audio outdoors. But you can't randomly place speakers outside and expect them to operate within an adequately calibrated and integrated system.
An outdoor entertainment system needs to be carefully planned and executed so that you can experience the best sound quality.
One of the most critical priorities in achieving a high-performing outdoor speaker system is producing an even sound field. Since sound naturally dissipates quicker outdoors, you need multiple speakers, evenly spaced, delivering music at a reasonable level rather than just a few speakers, sparsely spaced, playing loudly.
You also want to ensure that your speakers are facing the direction of where people might gather in your backyard. That way, you and your guests can listen to high-quality music – whether you are aiming for a relaxed atmosphere or a lively one.
Perhaps you are wondering where you might place these in-ground satellite speakers and subwoofers – will they be out in the open, potentially causing a hazard for anyone walking by?
A professional installation can guarantee your Sonance speakers and subwoofers will be strategically placed throughout your backyard; perhaps in bushes or mounted several feet above your home.
This strategic placement and expert wiring to your indoor audio sources also will deliver an evenly distributed sound field throughout your outdoor living spaces.
Once the installation is complete and your installer verifies your system is working correctly, you will be able to manage every component – including the volume of your music and the types of music you want to play – from the convenience of your mobile device.
Interested in learning more about the Sonance Landscape Series and our custom residential outdoor entertainment system solutions throughout Iowa? Reach out to us today by clicking the button below.