Product Review: Frame My TV
Is Your Home Audio Video a Work of Art?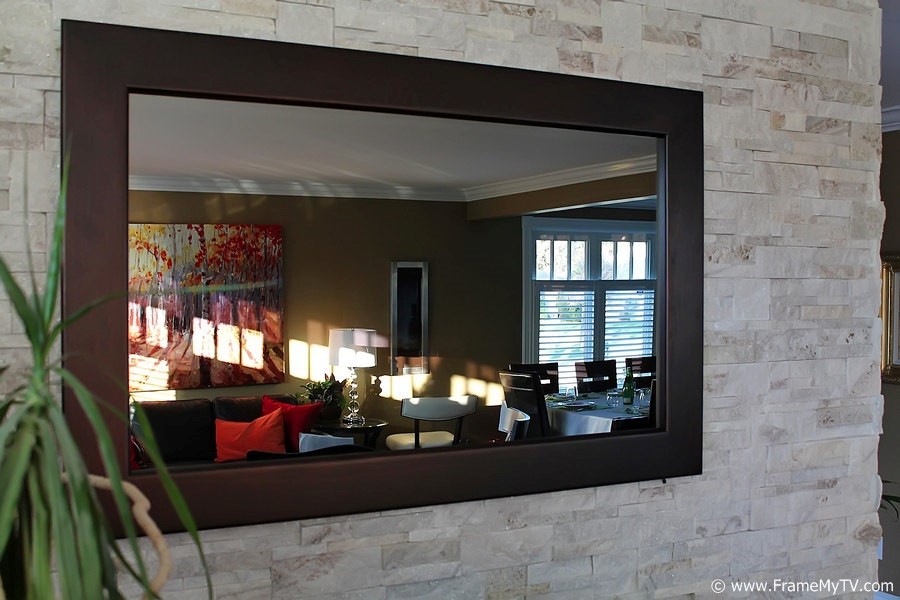 We love home audio video. And if you're reading this, you probably do too.
And while we can't get enough of huge flat-panel screens and expertly crafted floor standing speaker units, we realize that's not everyone's taste.
Many Des Moines, IA homeowners would prefer to never see their AV when they're not using it. For them, there's a solution: Frame My TV.
The service allows you to customize the look of your video display and turn it into a work of art.
But is it worth the investment? You'll just have to keep reading to find out.
See Also: Product Review: Lutron Gallery Collection
What We
Love About Frame

My TV

Hidden technology is nothing new.

For years, you've been able to conceal your video display behind paintings, mirrors or within pieces of furniture. Those were all great ideas, but homeowners never had a centralized place where they could experiment and design the perfect look for their space.

Frame My TV has changed that. Their free, online design tool allows you to create a great looking component that will work with the design of your space.

You can choose from a variety of style options, including mirror and art frame televisions. That way, you can enjoy the look of your TV in any room of your home.

The best part? The online designer features plenty of customizable options that go beyond the TV itself. You can select the type of display you have, the size of the frame or mirror and even adjust the background color of the wall to see what it will look like against yours.

Of course, you can always give us a call for design recommendations too.
Should You Choose Frame My TV?
If you want to craft a unique look for your spaces but also prefer to avoid the look of your AV components, then Frame My TV is the perfect option.
It offers plenty of customizability, and you can play with it a bit before committing to anything.
Of course, we also should note that there are plenty of other ways to enjoy hidden technology, including automated lifts.
If you don't want to mount a new item on your wall, you can always invest in an in wall, in ceiling or in furniture solution.
Specs and Pricing
Size: 32 in. to 90 in. Customizable sizing also available.
Price: Starting at $1358.00
Have more questions about how to combine design elements with your home audio video system? We are here!
Click the button at the bottom of your screen to chat with a real person right now.