Make Your Life Easier With Control4 Home Automation
Make Your Iowa City, IA Home More Convenient With Home Automation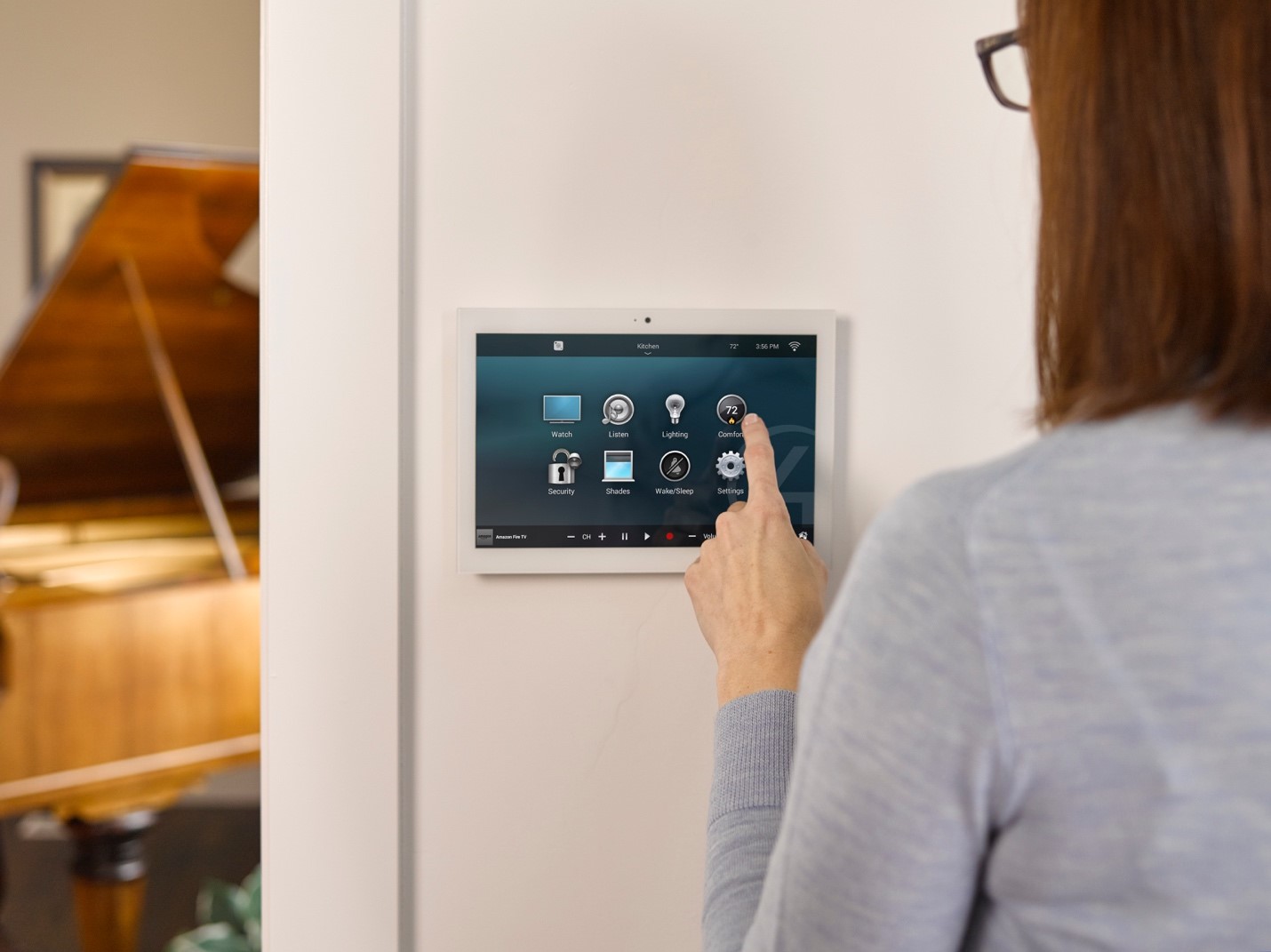 You have a busy lifestyle, and any way that you can simplify your daily routine is beneficial to your overall stress levels. Home automation has become increasingly popular over the last few years as people discover the benefits of using smart technology to streamline their households . As more and more smart devices become available for residential markets, Iowa City, IA homeowners are looking for ways to control these components without having to juggle multiple remotes or smartphone apps.
Our brand partner, Control4, is an industry leader when it comes to smart home automation systems, uniting different technologies together in a streamlined interface that is tailor-made to meet the demands of the end users. In this blog, we look at how Control4 home automation can enhance your Iowa City, IA home and help make your days a little easier.
SEE ALSO: Coming Home to Control4 Automation: Here's What You Can Expect
Full Integration From One Application
The challenge of adding smart home technology to your home is figuring out how to control all of it without feeling overwhelmed. The technologically savvy among us might be fine dealing with a suite of different control apps, but for some, any complications will keep them from wanting to use the system at all. Control4 is the perfect solution, giving you access to each smart device from a single intuitive interface.
To make your system even more convenient, you can program specific scenes that will adjust multiple features at the same time. You can have scenes set for waking up, reading, and entertaining. All it takes is the push of a button on your Control4 app to dramatically shift the ambiance of your home.
Our Control4 video library shows you just how simple it is to adjust different aspects of your home automation system, from surveillance cameras to Blu-Ray players and climate control. The video below shows you how to create a lighting scene with your Control4 system, which you access at any point in the future.
Smart Home Bundles Customized To Your Needs
Reference Audio Video & Security offers smart home bundles that range from affordable (starting at $699) to luxurious, and it's the scope of your home automation upgrade is entirely up to you. If you simply want to be able to control all the audio and video components in a single room from a touchscreen remote or smartphone, we'll set up an entertainment system that is easy for anyone if your family to use.
Do you want a fully integrated whole-home system with A/V distribution, Lutron lighting control, QMotion shades, surveillance cameras, smart locks, and automated irrigation services? We'll set you up with all of these different smart technologies, integrate them seamlessly into your existing décor, and give you a smooth installation that includes wiring and programming that ensure everything functions smoothly. You can also add Amazon Alexa voice control, making your smart home control system even more convenient.
Want to learn more about Control4 home automation for your Iowa City, IA property? Reach out to the experts at Reference Audio Video & Security by calling (515) 777-1267, filling out our online form, or sending a message in the live chat window at the bottom of your screen.