Get the Best Sound in Your Home Theater Installation
Cedar Rapids, IA Residents Deserve the Best Audio Quality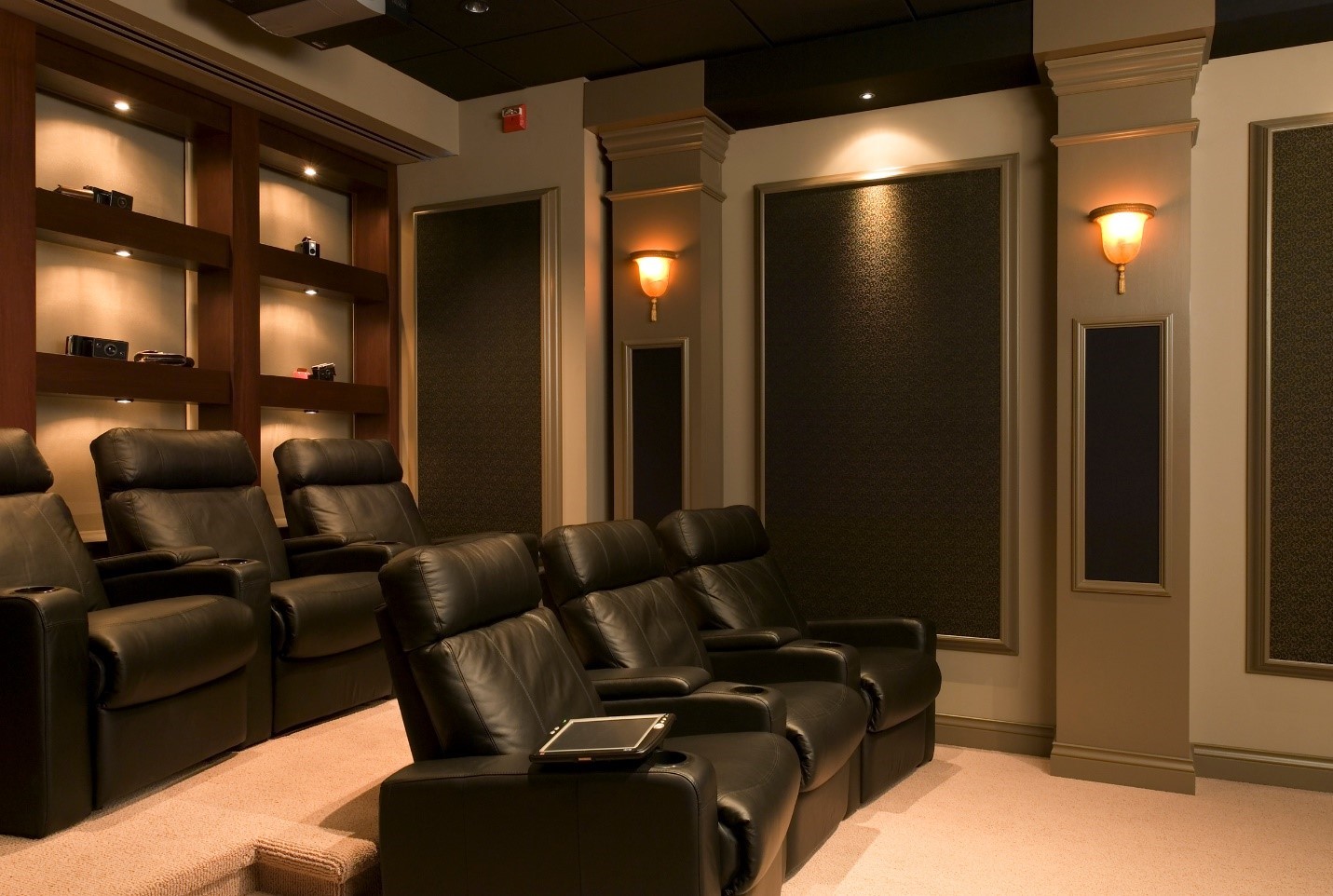 There are two key components to any successful home theater installation: the way the pictures look and the way the audio sounds. Many homeowners spend a lot of time fussing over how they can get a perfect picture, which is obviously important. What fewer realize, though, is just how important sound quality is in your private cinema. In this blog, we'll break down the things you should be paying attention to if you want a great sounding home theater. Learn more after the jump.
See Also: Picture Perfect: Ensuring the Best Images for Your Home Theater Installation
Immersive Audio
One of the biggest advancements in home theater technology over the past few years has been immersive audio. It's a system that allows you to hear the soundtracks of a movie from all angles – from in front, behind and even above you. The result is a completely encompassing experience that mimics real world situations like never before.
The effect is created by adding additional speakers, or "channels," to a typical surround sound configuration. The new speakers either hang directly from the ceiling or shoot sound upward and use the room's natural audial dispersion to full effect. The different speaker channels then create a sphere of sound around the viewer, so you feel like you're in the middle of the action.
Soundproofing and Acoustical Treatments
Many home theater enthusiasts would love their systems to sound better, but they don't know where to start. Sometimes, the problem is not your equipment, but the room itself. In those cases, acoustical treatments are often the solution.
Acoustical treatments help absorb the sound to minimize echo. A good sound system uses a combination of echo and absorption to create a perfect balance. Many times ceiling or wall panels can help the system do its best work.
Another thing that may help is soundproofing the space. While the two terms are often confused, soundproofing and acoustical treatments are not the same. Whereas treatments help manage the sound within a space, soundproofing prevents the audio from leaving it. That means you can listen as loud and you want without waking the neighbors!
Additional Considerations
Of course, there are other considerations too. When planning your custom home theater, your installer usually won't start with the big screen or speaker placement – they'll often start with the seating. While it may not seem like a big deal, the seating you choose is extremely important to your theater experience.
First, the placement will determine where your speakers should go, and exactly how big your screen should be. Second, the specific materials will affect how your system sounds (plush chairs will absorb more). And the height of the seat can help the sound reach your ears.
Are you ready to experience better audio in your home theater installation? Contact Reference AVS today for more information.